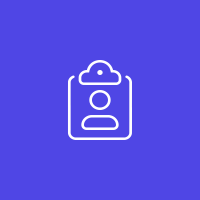 Reviews (Multiple Managers)
Description
Easily automate complex performance reviews and enable multiple managers and reviewers to provide input on the appraisal.
Reviews no longer exist in a silo, and with multiple participants involved in assessing performance, approving bonuses and promotions, and then auditing, you can end up with a complex workflow that's difficult to manage manually.
This Reviews app includes states for multiple participants and is quick and easy to configure extra steps. App owners can add default relationships and participants so that workflows are set up from day one, with all relevant staff being able to access.
The Reviews app template includes:
An employee self-assessment to review the highs, lows, challenges and achievements of the review period
A first manager assessment to comment on each area above
Further manager assessments which can be customized for supervisors, dotted line managers, senior leaders and more
All you need to do to add an extra step is click to add a new state and customize your template questions. Tip: if you're not using the Reviews app (with a single reviewing manager) you should change the title of this app after you install it.
Benefits
Automate a complex review process with many participants and make it easy to run
Set default participants and relationships so that review templates are pre-populated for employees
Ensure no parts of the review, compensation, benefits and bonus recommendation fall through the cracks
Have a thorough record of performance conversations at your fingertips