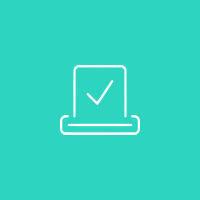 Onboarding Checklist for Managers
Description
This Onboarding Checklist gives managers a complete framework to effectively onboard any new hire in 90 days. Following the "Learn, Build, Do" methodology with milestones every 30 days, the manager is given a toolkit to support their employee as they are learning the ropes in their new position.
The Onboarding Checklist for Managers app includes:
A checklist of onboarding activities to be completed at the five key onboarding stages: Day 1, Week 1, Month 1, Month 2 and Month 3
A check-in meeting template after completing each stage with guidance and suggested discussion points
Onboarding metrics to track including happiness index and eNPS
Resources and tips for successful onboarding strategies
New hires will be able to view and comment on their checklist so they can collaborate with their manager on their onboarding. When you install the app template you can also easily add your own onboarding activities to each checklist to fully customize and personalize your company onboarding plan.
Benefits
Provide a clear roadmap for a new hire's first 3 months at the company
See a real impact on employee engagement and talent retention
Easily track onboarding metrics like happiness index and eNPS