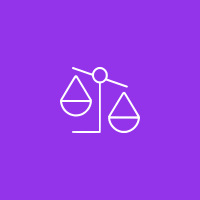 Diversity and Inclusion (10 Questions)
Description
Having a diverse and inclusive work environment encourages people more in tune with their teammates' cultural backgrounds, creating a more tolerant and inclusive workforce where collboaration can thrive.
This D&I survey asks employees to rate their experience of workplace diversity, acceptance and understanding on a scale of 0 to 10. It's slightly longer than a pulse survey but not as detailed as the long-form survey, so it's a great app to send out every three to six months.
You should ensure that all responses are anonymous and confidential by using the webforms function in the app settings. You can customize the question set further using some of our other recommended D&I questions.
Benefits
Diversity creates a pathway to improving interpersonal skills and relationships
A diverse and inclusive workforce fosters creativity and innovation
Regularly surveying employees gives you trackable metrics with which to measure improvements in your hiring, onboarding and training efforts