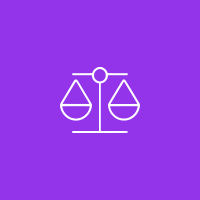 Diversity and Inclusion Survey
Description
Inclusion doesn't just happen; we have to design for it. The main drive behind your diversity and inclusion efforts should be a commitment to investing in people and giving everybody a chance, no matter who they are.
This detailed D&I survey will allow you to initiate a continuous process for measuring diversity and inclusion in your organization. Employees are asked to rate from 1 (strongly disagree) to 5 (strongly agree) their perception of diversity in these key areas:
Leadership and company culture
Discrimination and harassment
Line manager diversity and inclusion
Hiring process
Diversity and inclusion training
Being part of the team
Career progression
This survey can be sent anonymously by using the webform function in the app settings. You can customize the question set further using some of our other recommended D&I questions.
Benefits
Kick off a process to understand diversity within your organization
Gather and analyze data to remove bias and increase opportunities within your company
Share information on diversity and inclusion with your employees