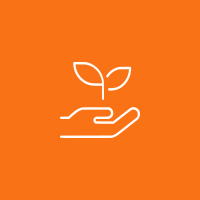 Career Development One-to-Ones
Description
Growth opportunities are a crucial part of employee engagement. Encourage employees to plan their career progression with the help of mentoring conversations.
The Career Development One-to-One app includes:
Talking points: open-ended questions for the employee to assess their current working life, identify skills they want to learn, ask for coaching and set a timeline for their progression
Comments from the mentor/supervisor on each talking point to provide their expertise and recommendations
An area for both parties to define meeting outcomes and agreed action plans
This template has been created to help employees document their current career path and think about where they want to go next. It's designed as a conversation to take place between the employee and a mentor or supervisor they look up to, who can provide strategic direction on their career plan. Ideally a face to face meeting should take place to discuss what's been written, and then both parties can document the outcomes and actions they agreed on.
Benefits
Boost employee engagement through opportunities for growth and development
Retain talent by giving them the resources and training they need to progress within the organization
Create cross-functional relationships by assigning career mentors who are not the employee's line manager